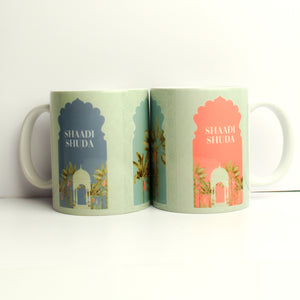 Wedding Season could not call for a more thematic mug for your bae, your bestie, or yourself! Bring out the dholak, churn out the laddus, and adorn the marigolds -- That Big Fat Desi Wedding Festive calls for these Shaadi Shuda Mugs!
Ceramic Mug
Digital print in sublimation process
3-6 working days (urgent requests on bulk orders) please email smiles@whimsical-firefly.com for details and confirmations.